The Sky is the limit
The Arri SkyPanel is an exceptionally versatile LED soft light compact, fully tuneable and delivering light of unsurpassed power and quality. Because different application areas call for different lighting needs, SkyPanel has been designed as a series of fixtures.
Fully Tuneable. Get the color you want in seconds. SkyPanel 'C' (Color) versions have the ability to adjust the correlated color temperature anywhere between 2,800 K and 10,000 K, with excellent color rendition over the entire range. Full plus and minus green correction can be achieved with the simple turn of a knob, and in addition to CCT control, vivid color selection and saturation adjustment is also possible.
Tremendous Output.  High output is usually not associated with a fully tuneable LED fixture, but with the SkyPanel ARRI has been able to accomplish both. SkyPanel has tremendous light output across the entire CCT range. Brighter than a 2 kW tungsten soft light or a 6 kW tungsten space light, the SkyPanel S60 has more than enough light for most applications. In some cases the fixture can even compete with natural sunlight; at the same time, it is able to perform beautifully at lower light levels.
True Soft Light Beam Quality. Soft and uniform is the name of the game.Soft lights are known for their smooth quality of light and even, uniform beam field – SkyPanel is no different. The combination of the curated selection of diffusion panels, LED mixing chamber and large light aperture allows for the light to wrap around objects, eliminating sharp shadows and making for a perfect beauty light. The beam field is homogeneous in both color and intensity.
Outstanding Color Rendition.  LED white light without sacrifices. ARRI SkyPanel lives up to this standard. Natural rendition of skin tones, accurate color reproduction and precise color temperature settings are all areas where SkyPanel excels. Whether you measure the color rendition using CRI (Color Rendering Index), CQS (Color Quality Scale) or TLCI (Television Lighting Consistency Index), SkyPanel performs beautifully.
Permalink | Tags: alexa, arri, camera, led, rent, rental, skypan | Posted in CSI Rentals, New Products | Comments Off on Arri Skypanel LED S60C Now At CSI Rentals
Compact, lightweight and self-contained, The ARRI ALEXA Mini is a versatile additional tool in the ALEXA camera range. Crews will find that the ALEXA Mini perfectly complements their ALEXA shooting kit, eliminating the complications of working with third-party cameras for specialized shots and keeping everything within a single system that is trusted all over the world.
Uncompromised image quality for specialized shots
The overwhelming advantage of the ALEXA Mini is that it marries such a compact and lightweight form factor with the same unparalleled image quality that has made the ARRI ALEXA system a gold standard for the industry. Combine the Mini with any other ALEXA camera and you will have perfectly matched images, even on anamorphic productions – thanks to the 4:3 sensor and automatic de?squeeze function. Workflows will also be identical, with options to record ProRes or uncompressed ARRIRAW either in-camera to CFast 2.0 cards or to a specially-designed external Codex recorder.
Save time on set 
With the ALEXA Mini, no extra time need be spent on set configuring third-party cameras previously required for specialized shots, or on wrangling the image files coming out of them. Multi-camera setups such as 360° plate shots will be made simpler and faster by the external Codex recorder, which can record image streams from up to four ALEXA Minis simultaneously. The camera's maximum frame rate of 200 fps means it can also be used for stunning slow-motion cinematography, saving further time and money on set by doing away with the need for a separate high-speed camera.
Save time in post
In the past, productions combining small cameras from other manufacturers with an ARRI ALEXA shooting kit have encountered time-consuming difficulties in the grade, trying to match images from those cameras to ALEXA's famously natural colorimetry and pleasing skin tones. With the ALEXA Mini these difficulties are eliminated because all images come from the same sensor and share the same color space. The ability to use CDLs and 3D LUTs in-camera for on-set color management will also reduce time and money spent in post.
Integrated lens motor control and ND filters, perfect for gimbals and multicopters
The ALEXA Mini's camera body has been designed with new-generation brushless gimbals, multicopters and other specialized rigs in mind. It is compact enough in the lens direction to allow the use of standard PL mount lenses even on lightweight and space-constrained rigs, such as gyro-stabilized aerial systems. The camera's superb low-light performance makes it perfect for underwater work, and dedicated underwater housings are currently being developed by leading manufacturers.
Unsurpassed overall image quality Like the ARRI AMIRA, the ALEXA Mini can record 4K UHD ProRes images, facilitating real-time 4K UHD output and simple pipelines for high-resolution deliverables. More important than this, however, is the fact that the Mini and all other ARRI cameras with the ALEV III sensor offer unrivalled overall image quality by focusing not just on spatial resolution, but also on other image quality parameters such as dynamic range.
Permalink | | Posted in CSI Rentals, New Products, Reviews | Comments Off on Arri Alexa Mini At CSI Rentals NY
CSI Rentals New York Welcomes the compact Blackmagic URSA Mini camera
The Blackmagic URSA Mini camera with EF lens mount, 4.6K Super 35 sensor and an incredible 15 stops of dynamic range, is lightweight and perfectly balanced for handheld use and comfortable enough for all day shooting.
The URSA Mini 4.6K EF features professional 12G-SDI connections, 5" fold out touchscreen monitor and side grip with camera control functions as well as dual CFast card recorders, built in stereo microphones and more
URSA Mini shoots up to 60 frames per second, has a super bright 5 inch foldout viewfinder, dual RAW and ProRes recorders and more.
Compact and lightweight digital film camera with high performance 4.6K Super 35 sensor with up to 15 stops of dynamic range, EF lens mount, 12G-SDI, 5" fold out monitor, dual CFast recorders.
Permalink | Tags: 4k camera, blackmagic camera, camera rental, ursa 4.6k | Posted in CSI Rentals | Comments Off on Blackmagic URSA Mini 4.6K Camera Kit In Renta
CSI Rentals Photo Equipment at the White House Photographer Ruven Afanador Taking Photos of President Barak Obama
Permalink | Tags: CSI Rentals, photo equipment rental new york, president barak obama | Posted in Uncategorized | Comments Off on CSI Rentals Equipment at The White House
Canon EOS 1DX Mark II DSLR Camera coming to Rental in New York 
Canon today announced the new EOS 1DX Mark II DSLR Camera
At CSI Rentals we look forward to bring you this great new addition to our extensive DSLR camera rental inventory at both CSI Rentals in Manhattan New York City and Brooklyn NY.
The new EOS-1D X Mark II camera is nothing but legendary every step of the way. Building on a heritage of sophisticated innovation, the EOS-1D X Mark II is blazingly fast. Up to 14 fps* (up to 16 fps* in Live View mode) can be captured at a burst rate of up to 170 RAWs with a CFast™ card, and an improved 61-point AF system helps deliver clean, sharp images quickly, even in dim light.
This remarkable speed means faster recording too: 4K video can be recorded at up to 60 fps with smooth AF and strikingly clear detail. Combined with superb low-light performance thanks to its powerful sensor and expandable ISO range, the EOS-1D X Mark II performs brilliantly, swiftly and stunningly no matter when or where the photographer is shooting. From the stadium, safari or studio to virtually everywhere in between.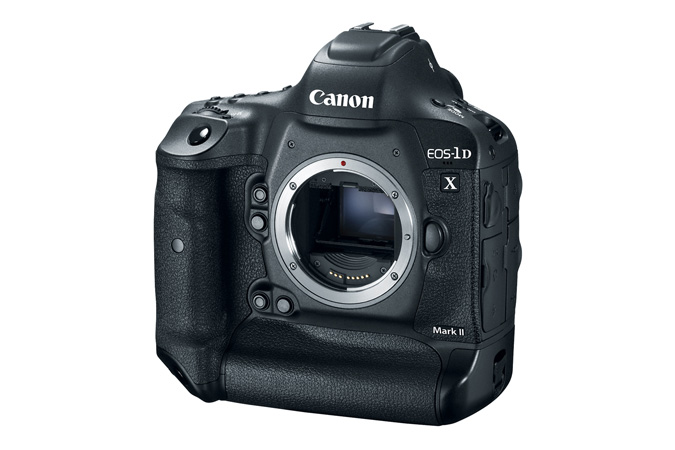 n
Permalink | Tags: 4k camera, canon 1dx mark ii, canon 4k camera, Canon DSLRHD Camera Rentals with Follow Focus Rigs | Posted in Uncategorized | Comments Off on Canon EOS 1DX Mark II DSLR Camera in Rental
The DJI OSMO  4k camera is now renting @CSI Rentals New York Motion without blur. Action shots without shake. Perfect video even when you move. Thanks to advanced technologies specifically designed to keep the camera flat no matter how you move it, the DJI Osmo helps you record videos and take photos like never before. It is much more than just a camera. It helps you create with more freedom than ever.
The Osmo brings DJI's recognized leadership in camera stabilization down to the ground and into your hands. A 3-axis stabilization system completely integrated with the camera cancels out your
movements in three directions so it stays still even if your hands shake or wobble. This is the first time this technology is available in a camera you can hold.
The Automatic Panorama mode makes shooting 360° panoramas easier than ever. Just hold the Osmo up above your head and tap the shutter button. The camera will rotate, capturing images as it goes while staying completely level. Don't just get a snap shot of a piece of your travels. Make a memory of the whole scene.
ake long exposure shots with absolute crispness and sharpness, even without a tripod. The stabilization system in the Osmo keeps the camera totally still so you can freehand capture stills of up to 2 seconds. With practice, you can get even longer shots. Now you can capture night time cityscapes, or blur out your subject's background the moment inspiration strikes.
Permalink | Tags: 4k camera rental, 4k cinema camera, camera gimbal 3 axis, DJI OSMO 4K CAMERA, photo equipment rental new york | Posted in New Products | Comments Off on Now Renting DJI Osmo 4K Camera and 3 Axis Gimbal
CSI Rentals welcomes the new Sony A7RII Camera to Rental in New York
The newly developed 35mm Exmor R® CMOS sensor is the world's first full-frame sensor. The structure combines gapless on-chip lens design and AR (anti-reflective) coating on the surface of the sensor's glass seal – with no low-pass filter – to dramatically improve light collection efficiency, even though the pixels are smaller than the ones in the ?7R. Moreover, the wiring layer now uses copper (instead of aluminum) wiring for faster transmission speed The results are truly remarkable – with incredibly detailed 42.4 megapixel stills and 4k video with high sensitivity – up to ISO 102,4003, low-noise performance and wide dynamic range that are superior to previous models.
Permalink | | Posted in CSI Rentals, New Products, Reviews | Comments Off on Sony A7RII The Hottest Camera Rental
Now In Rental Canon C300 Mark II 4K Camera at CSI Rentals Manhattan And Brooklyn NY
The heart of any Canon camera is its superb image-sensor technology. The EOS C300 Mark II Digital Cinema Camera integrates an 8.85 Megapixel Super 35mm 16:9 CMOS sensor that supports 4K (DCI) recording with a maximum resolution of 4096 x 2160 pixels. The camera fully utilizes the image data delivered by this 4K CMOS sensor to also enable Over Sampling HD Processing for 2K (DCI) and Full HD1080/60p recording.
Each pixel in this CMOS imaging sensor also maintains a wide pixel pitch that maximizes the amount of light that falls on to each photo site, thus enhancing the EOS C300 Mark II's sensitivity while also minimizing noise and supporting ISO speeds of up to 102,400 for extreme low-light imaging. This sensor also reduces data-readout time to about half of what it was in the original EOS C300 Camera, which results in a significant reduction in rolling-shutter artifacts.
Canon 8.85 Megapixel Super 35mm CMOS Sensor
Dual DiG!C DV 5 Image Processors
Internal CFast 4K Recording Technology
Canon Log Gamma 2/ACES/REC. 2020 Support
Dual Pixel CMOS AF (Auto Focus) Technology
Canon XF-AVC Codec
Slow and Fast Motion Recording
Multiple Recording HD/2K/4K Modes
Fully Compatible with New and Existing EF-mount Lenses
Versatile and Refined Ergonomics
Ultra-High Resolution OLED EVF with Adjustable Viewing Angle
Connectivity and Camera Control
Permalink | | Posted in CSI Rentals, New Products | Comments Off on Canon C300 Mark II Internal 4K
The 4ft Chimera RingMAXXblends the directional quality of a standard ring flash with the soft quality of a large light source.
48" ring light. Along with the obvious larger size, this unit is very versatile in how the light is distributed within the unit
The revolutionary RingMAXX brings unique flexibility for image makers plus an incomparable quality of light – the ultimate beauty and catch light!
You will experience coverage over five times that of a standard ring light. Light can be controlled for extreme precision and detail by altering power settings on each light and adjusting 4 independent and controllable chambers.
4' Diamater
16" Deep
Large area coverage of light.
Wrap around quality light.
Adjustable mounts for 4 lights.
Control power settings independently.
Graduated light control.
Permalink | | Posted in Uncategorized | Comments Off on Chimera Ring Maxx For Strobe Light
Canon EOS 5DS DSLR 50 Megapixel Full Frame Camera In Rental 
The Freedom of High Resolution
Marking a new standard in high-resolution digital SLR photography, the Canon EOS 5DS camera shatters the status quo with a new 50.6 Megapixel, full-frame CMOS sensor. Perfect for commercial and fine art photography, or any other application that calls for extremely high-resolution, the EOS 5DS is the ultimate combination of EOS performance and ultra-high megapixel capture. It features an advanced, 61-point High Density Reticular AF system that includes 41 cross-type AF points and EOS iTR AF for precise AF in numerous situations. An anti-flicker function helps provide consistent exposure and color during continuous shooting under certain lighting conditions, while a built-in bulb timer and intervalometer expands creative opportunities without the need for an additional remote control. A refined mirror control mechanism reduces vibration and a Time Release Lag setting minimizes camera shake for sharp image capture when using mirror lock-up. New features like a crop function of 1.3x and 1.6x and a Custom Quick Control screen are complemented by advanced, multi-featured Full HD Movie capture, with Time Lapse Movie, and much more. With EOS performance and 50.6 Megapixel Capture, the EOS 5DS revolutionizes high-resolution photography!
Permalink | | Posted in CSI Rentals | Comments Off on Canon EOS 5DS DSLR 50 Megapixel Full Frame Camera In Rental